I am longing for a massage especially things are getting stressful these days so my family and I went to Ace Water Spa Pasig Branch.
Lapping Pool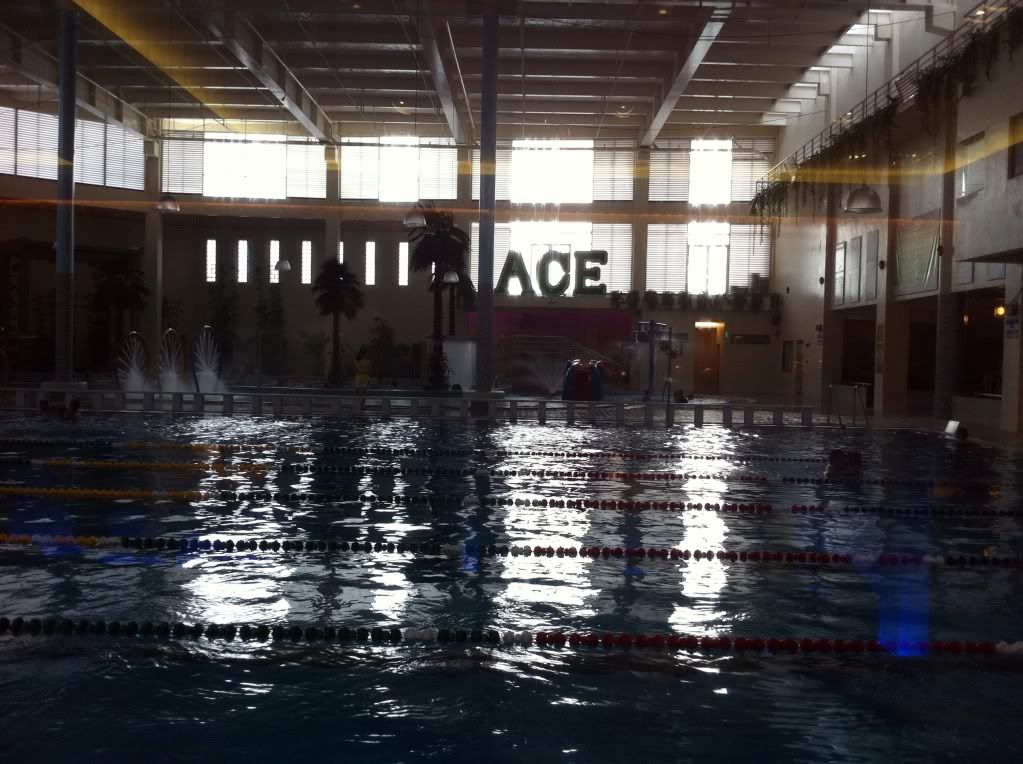 Obviously, cameras are not allowed inside the water areas so let me just state it for you.
These are the facilities inside the spa center:
Parking - Valet options
Swim shop
Reception area
Spacious Locker rooms
Organized shoe racks
Changing Area (for women)
Shower area
25m; 5 lanes lapping pool
Hydrotherapy spa area

Waterfalls
Lazy River
25 massage systems

Resting area
4 Hot Herbal Pools
Steam
Sauna
Floor Fountain
Restaurant - Ace Coffee Lounge
Skygarden
My favorite is the 4 hot herbal pools slash jacuzzis. Each pool has a different temperature depending on your heat tolerance. This one was very soothing and relaxing, followed by a quick dip in the cold water pool.
This is the very cozy restaurant/coffee lounge
BLUEBERRY CHEESECAKE YUM.
Tati indulging her sweet yummy treat!
After the 4 hour stay in the waters, we ate at the Ace Restaurant. It was served in buffet and it's around 600 pesos per person. It was worth it because the food was really delicious and limitless. :)) They serve different kinds of cuisines (japanese, italian, etc.) Desserts are unlimited too! ♥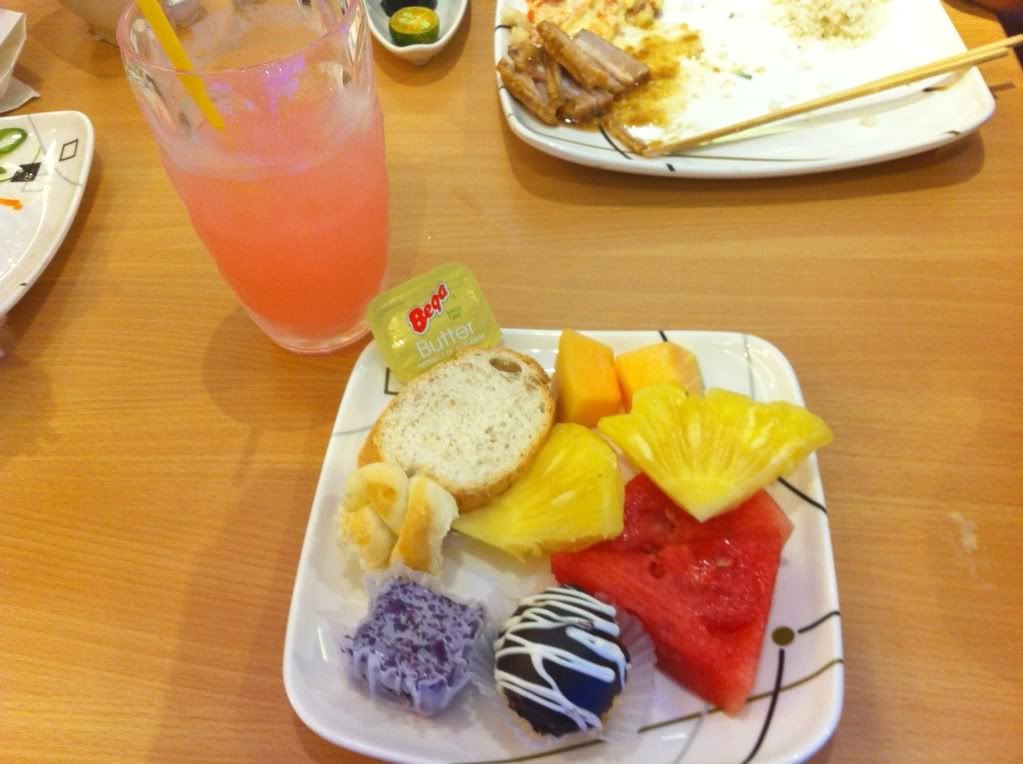 Look at those happy satisfied faces. :D
Ace Water Spa redefines its service by letting you use all its facilities for four (4) hours by paying only P550.00/adult and P250.00/kid (4 ft. & below). (Source: Ace Water Spa).
This is one satisfying experience and an unusual massage/spa treatment so you better pack those swimsuits now. :)